Horse Puncher Goes To Jail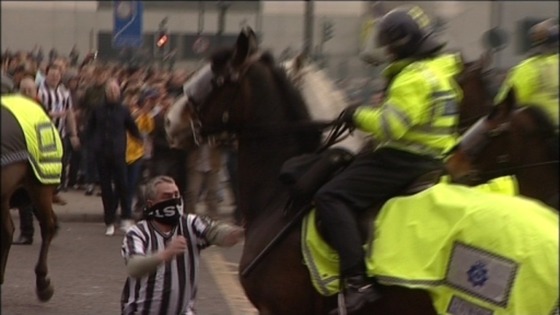 The Newcastle supporter who punched a horse in full view of the world's media has been jailed for 12 months. Barry Rogerson from Bedlington attacked a horse after his Newcastle team lost 3-0 at home to Sunderland and the Magpie supporters went on the rampage in Newcastle city centre.
Rogerson pleaded guilty to violent disorder and as well as being locked up he was banned from attending any football game for 6 years. Seven others who also joined in with the riot were also jailed.
This comes a few days before the Wear-Tyne derby - a very convenient message to send to the rival supporters.
* Newcastle supporters done similar rioting when they lost to Sunderland at home previously.
Link