Sam Allardyce Is Confirmed As The New Sunderland Manager
Most Sunderland supporters will be happy at the news that Sunderland have appointed Big Sam Allardyce as the new Sunderland manager. Allardyce has signed a two year deal and has said he has taken on a challenge.
Sam Allardyce did actually play for Sunderland way back in the early eighties and has now become the manager of SAFC. According to the official club website he is the manager proper and not the head coach that has been the case recently at the club.
Allardyce says "Of course it's a challenging job. But I hope to be able to help to bring the stability and success that everyone wants,"
"I'm looking forward to working with the players and of course I will be relying on the help of the Sunderland supporters."
Sam Allardyce becomes the first person to manage both Sunderland and bitter rivals Newcastle. His first home game is to Newcastle.
http://www.safc.com/news/team-news/2015 ... o-wearside
Sam Allardyce in his Sunderland strip during his time as a player at Sunderland:
Sam Allardyce playing for Sunderland in September 1980: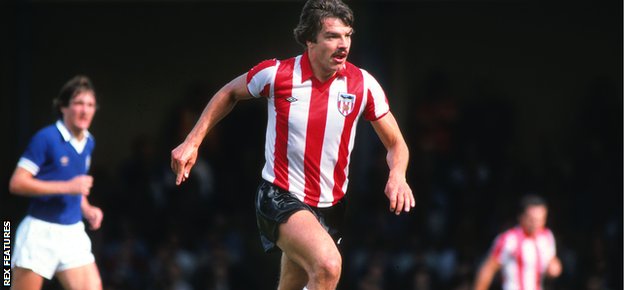 Sam Allardyce says he has no sympathy for Newcastle:
http://www.dailymail.co.uk/sport/footba ... -deal.html
http://www.telegraph.co.uk/sport/footba ... nager.html